ABOUT

光だけを追いかけていたら
光を捉えることはできない。
撮影の前から撮影は始まっている。
商品そのものに対する理解はもちろん
商品が置かれている社会的状況や
プロジェクト全体のコンセプトを深く理解する。
イマジネーションを物事の深部にまで到達させ、
DIGNI(DIGから派生した造語)という社名に込めた
どこまでも対象を掘り下げる意志は
いまも変わることはありません。
見えているものだけを見るのではない。
その思いは撮影のときにも貫かれています。
光の背後にある影の凄みを知っている。
だからこそ描けるものがあると信じています。
まるで実際に触れているような質感。
肉眼では捉えることのできないテクスチャー。
一瞬に宿る永遠の感情。
ふとした表情が語る真実。
時を止める行為が生み出すいくつもの奇跡。
Digni Photographyはこれからも
心の深い部分に届く映像を創造していきます。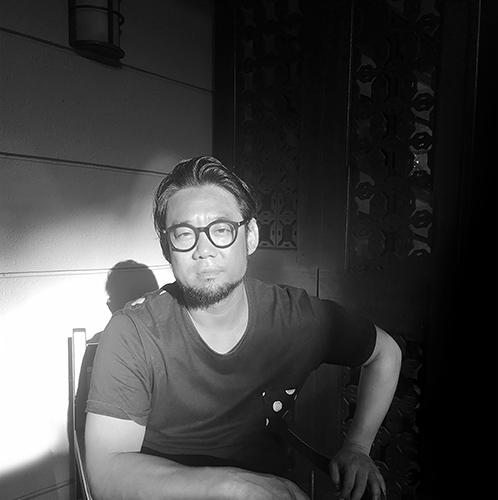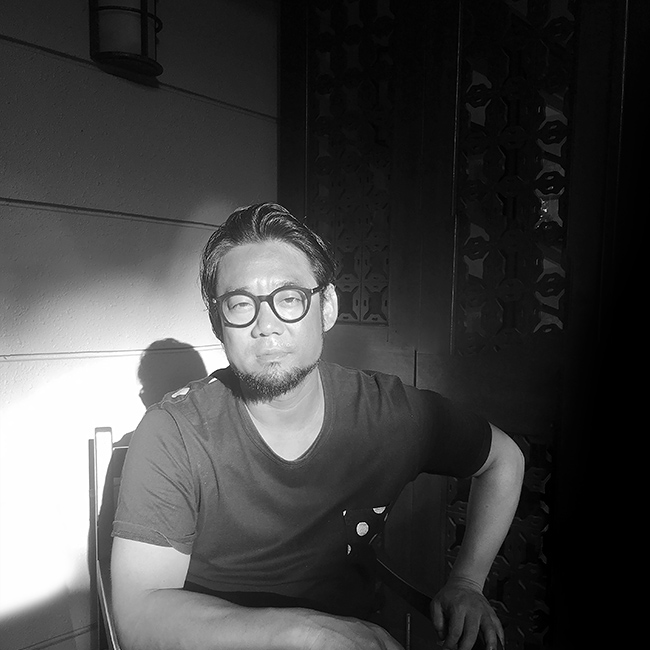 平松 岳大ひらまつ たけひろ
2008
(株) Digni Photography 設立
文京区湯島にスタジオを構え現在に至る
ADVERTISEMENT
FRANK MULLER
岩井証券
東京ガス
日本コンクリート協会
日産科学工業
KING JIM
CASIO
UCC上島珈琲
SPR JAPAN
AGATE
TIFFANY
KOSE
DECENCIA
UNITED ARROWS
URBAN RESEARCH DOORS ARROWS
丸井
高島屋
東京ガス
明治乳業
サントリー
ミキプルーン
東京理科大学
東京外語大学
UCC上島珈琲
SAVENCIA FROMAGE & DAIRY JAPON KK
日清食品
ぐるなび総研
カネカ食品
森永乳業
CASIO
MTG
五島の椿
ARSOA
カネボウ
POLA
etc..
CF
河合塾
岩井証券
東京ガス
日本コンクリート協会
日産科学工業
KING JIM
CASIO
UCC上島珈琲
etc..
AWARD
第 32 回日本広告写真家協会(APA・入選)
第 55 回朝日広告賞(入選)
digni Photography
If we only chased the light.
You can't capture the light.
The filming started even before the shoot.
understanding of the product itself, of course.
The social situation in which the product is located and
Develop a deep understanding of the overall concept of the project.
Let your imagination get to the depths of things and
I'm sure you'll agree.
I sublimate it to the act of filming.
The company name "digni" (a coined word derived from "dig") contains the following
The will to delve into the subject as far as possible.
It's still the same.
We don't just see what we can see.
That sentiment holds true during the filming as well.
I know the awesomeness of the shadow behind the light.
That's why I believe that there is something that can be drawn.
It's as if you're actually touching it.
Texture that cannot be captured by the naked eye.
Eternal feelings dwell in the moment.
A casual expression tells the truth.
A number of miracles created by the act of stopping time.
Digni photography will continue to
We will continue to create images that reach the deepest parts of the heart.
Photographer
Takehiro Hiramatsu 1977 Born in Saitama, Japan.
1999 After working for an advertising company, established Hiramatsu-Shibata Photography Office in 2005.
2008 Digni Photography Inc. was established with a studio in Yushima, Bunkyo-ku, Tokyo.
ADVERTISEMENT
FRANK MULLER, PIAGET, Van Cleef &Arpels, GRAFFDIAMONDS
SHARP, DELL, OMEGA, SPR JAPAN, AGATE, TIFFANY, KOSE, decencia, UNITED ARROWS,
URBAN RESEARCH DOORS, Marui, Takashimaya, Tokyo Gas, Meiji Dairies, Suntory, Mikiprune, etc.
Tokyo University of Science, Tokyo University of Foreign Studies, UCC UESHIMA COFFEE, SAVENCIA FROMAGE & DAIRY JAPON KK, Nissin Foods, Inc.
Gurunavi Research Institute, Kaneka Foods, Morinaga Milk Industry, CASIO, MTG, Camellia of Goto, ARSOA, Kanebo, POLA, etc…
CF
Kawaijuku, Iwai Securities, Tokyo Gas, Japan Concrete Institute, Nissan Science Industries, KING JIM, CASIO, UCC UESHIMA COFFEE, etc…
AWARD
The 32nd Japan Advertising Photographers Association (APA, Honorable Mention)
The 55th Asahi Advertising Award (Honorable Mention)
Translated with www.DeepL.com/Translator (free version)